Poetry Workshops

Zoom transcript from "Dreaming Toward Transformation" at Oregon Poetry Association's annual conference. October 2022.
I teach generative poetry workshops ranging from 60-90 minutes for adults with little or no experience with poetry. I am available to teach "Woke Up With," a generative workshop on dream imagery (details below), or to create a custom workshop for a particular audience or topic.

To request a workshop or reading, or to learn more, please reach out to niustephanie@gmail.com
Past Workshops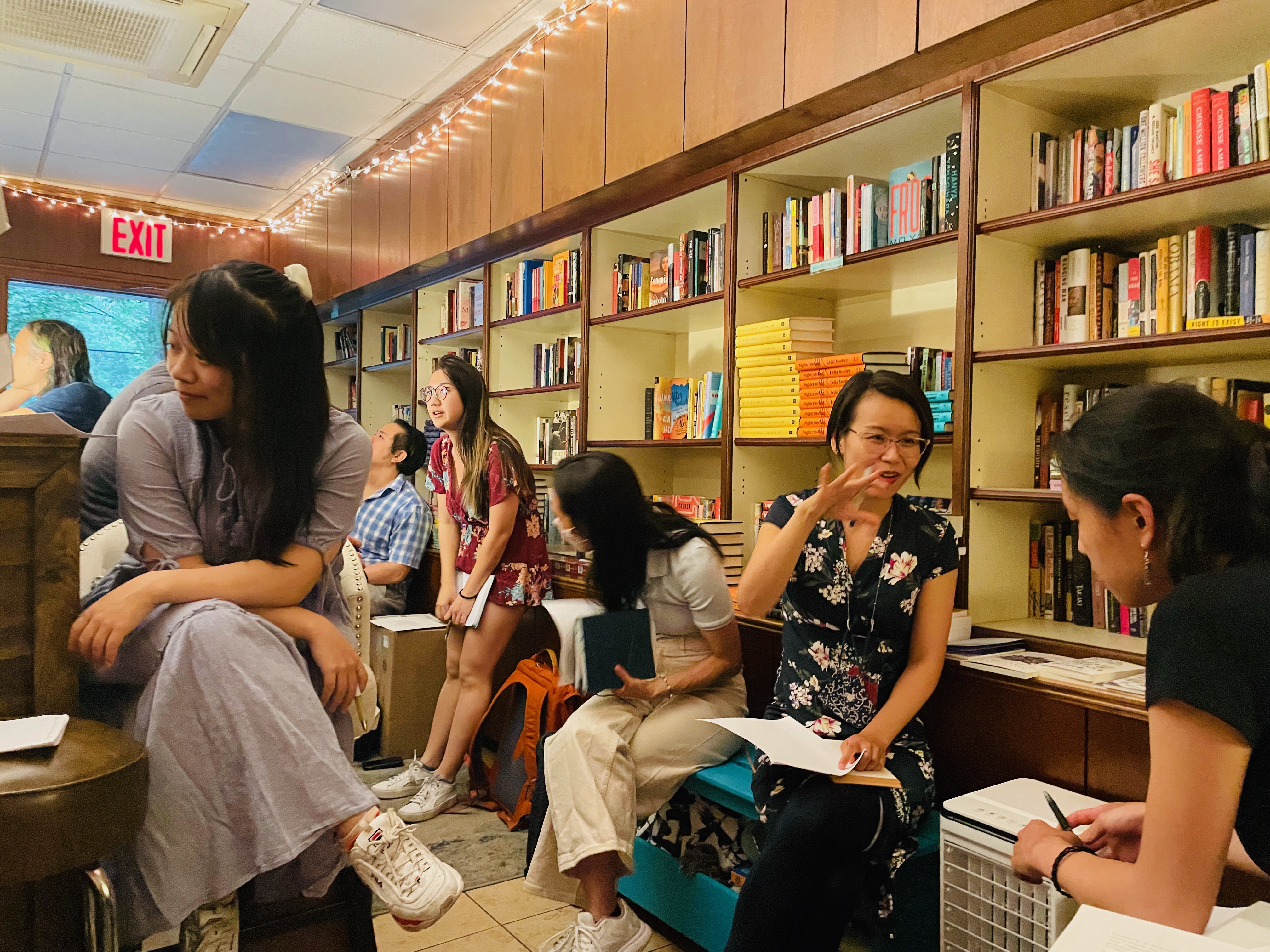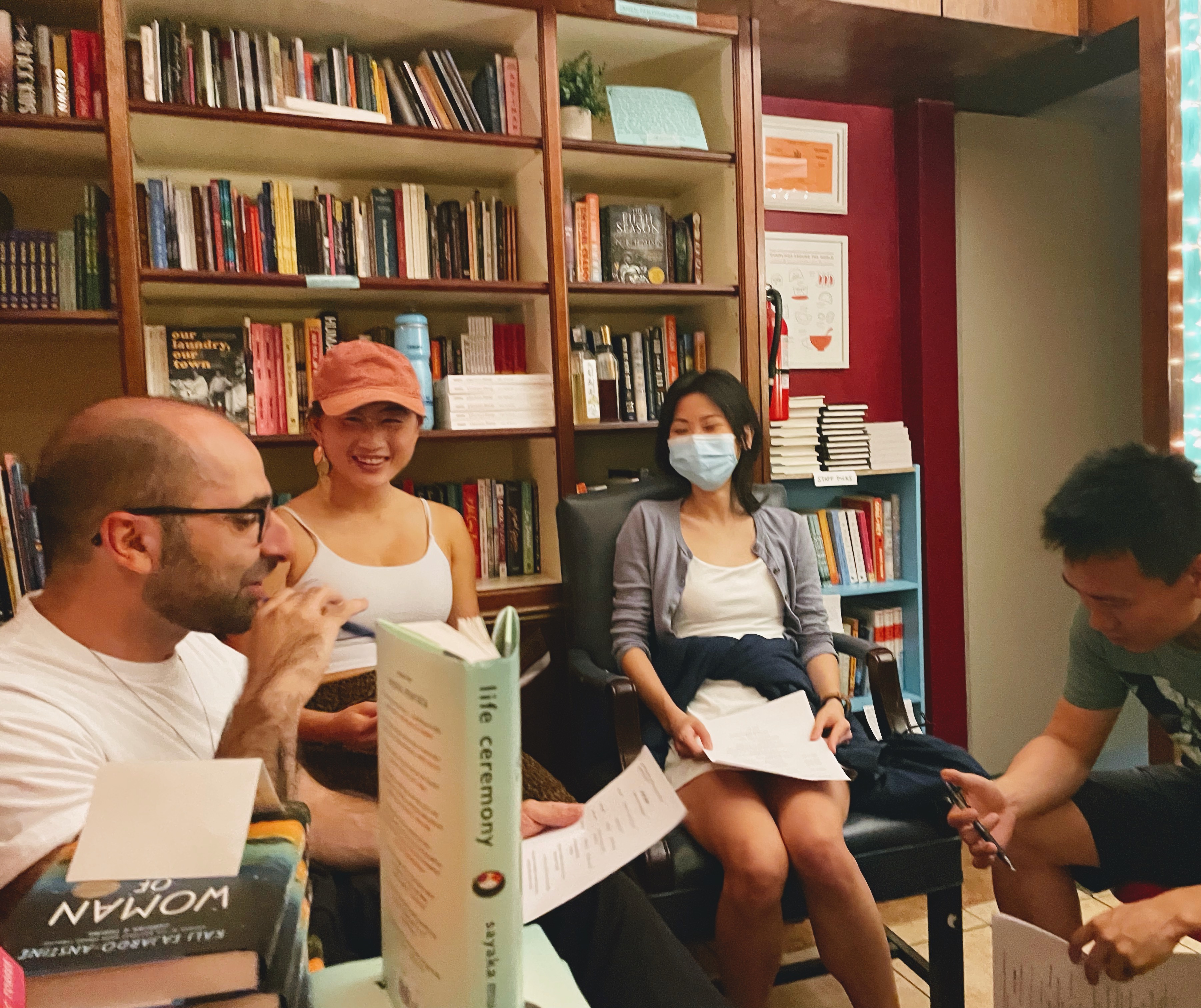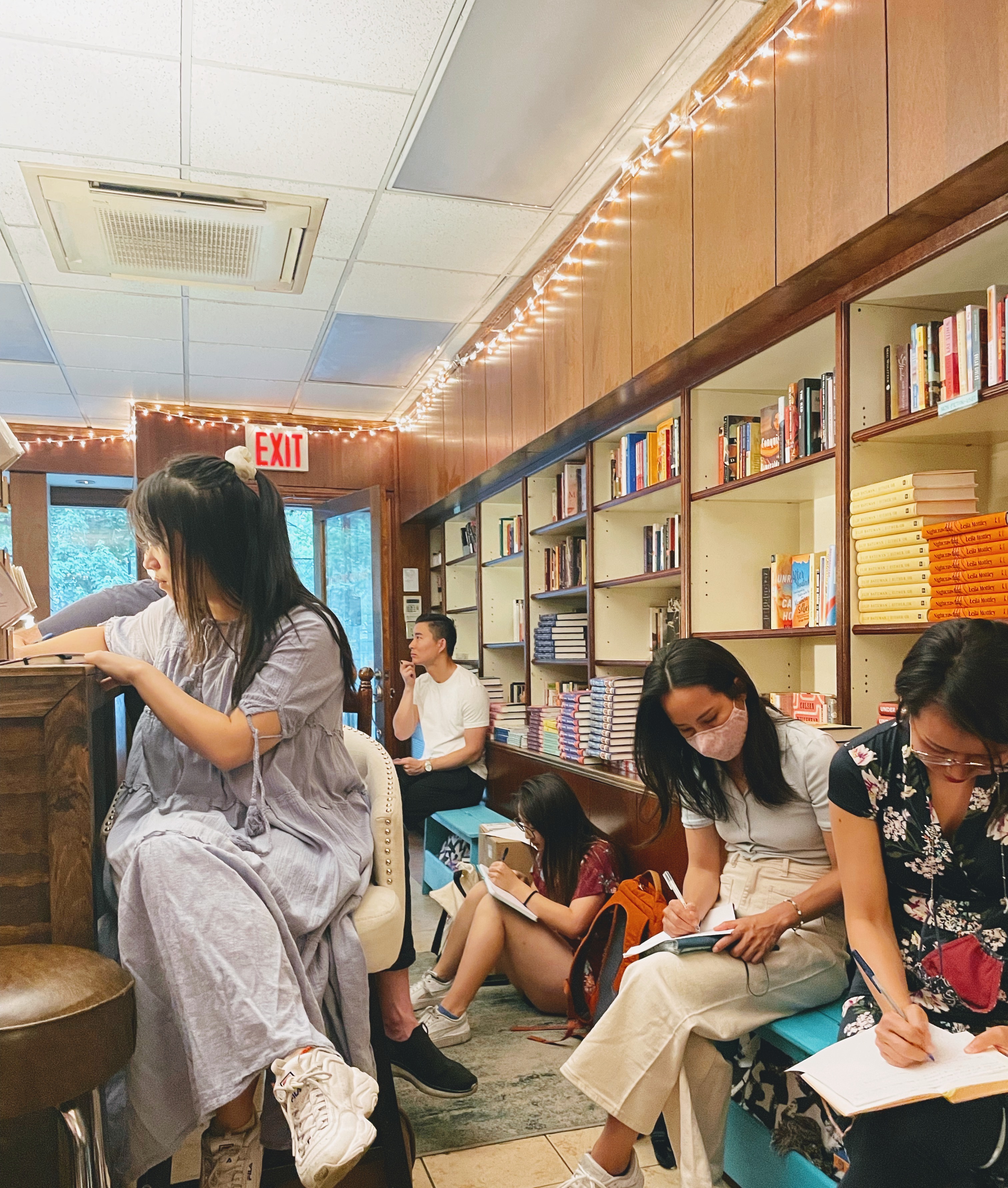 Workshop participants discussing the class packet and writing poems from dream language at Yu & Me Books in Manhattan's Chinatown.